Use These Tips To Make Your Personal Development Effective
"Good, Better Best. Never Let It Rest Until Your Good Is Better And Your Better Is Best." The origin of this quote is often attributed to Tim Duncan. Some say it is St Jerome. In either case, it is one of my favorite mantras for reaching toward a personal best. It is one that my Dad quoted almost daily in my childhood. And, what a wonderful guideline it has become for me in career and in my own parenting. It's a great improvement motivator the keeps me aiming high.
Individual personal development is a wonderful subject to get curious about. With consistent training and a little study, anyone can establish goals for boosting themselves and also see excellent results. Training need not be extensive or taxing. Simple self-reflection, or assessing a couple of quick pointers like these can help you enhance the effectiveness of any type of personal growth routine.
Maintain your objective in view
In other words, "begin with the end in mind" like we learned in Stephen Covey's The Seven Habits of Highly Effective People. Taking steps to make a life change is a great deal of hard work; and on a regular basis can feel uncomfortable since it is taking you out of your comfort zone. By concentrating on the goal, it will certainly enable you to see your future and maintain you inspired to pursue that goal.
Do not be afraid to fail…..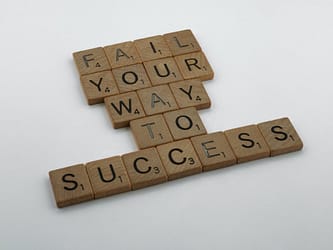 …if we learn from those failures! Errors can be among one of the most beneficial tools for personal development. This does not mean you need to attempt to make blunders, but rather you shouldn't let the concern of failure maintain you from reaching your goal. If you do have a misstep, treat it as a learning experience, fill your wisdom bucket and add it to your encyclopedia of knowledge.
Be selfless, Spread joy and kindness
If you begin to take care of and help others much more, you will see you start to grow your self. This is when you can become familiar with more of who you are, as well as see what requires to be transformed by the renewing of selflessness for others.
Break big tasks right into smaller jobs
Take baby steps. You will reduce that overwhelming feeling we all sometimes get. Make progress, and remember to celebrate the small wins along the way. Being able to complete the tiny tasks will give you a sensation of success and the ego-boost will certainly fuel your ambition to complete more tasks. By focusing on the small tasks you will certainly lower anxiety, remain concentrated and complete the original goal in a snap.
Always be sincere and honest
No one wants to be around deceitful people. Be transparent, admit responsibility for things you have actually done wrong. In some cases those that are honest with that are more respected than those that get it right every single time. Your vulnerability can make you more approachable as someone to learn from. For this reason, you want to hold your head high in honesty, even if it means admitting your mistakes.
Live by the values that you believe in
Personal stability will certainly provide you the confidence that you need to prosper in both your personal as well as company life. Individuals discover it easy to count on others that obey their convictions, as well as you will be rewarded keeping that trust fund.
Personal growth routine is a life journey. It is a continuous process of renovation, an excellent routine that can always be refined as well as made better. Tips like the ones offered here can help you reach your best.
---